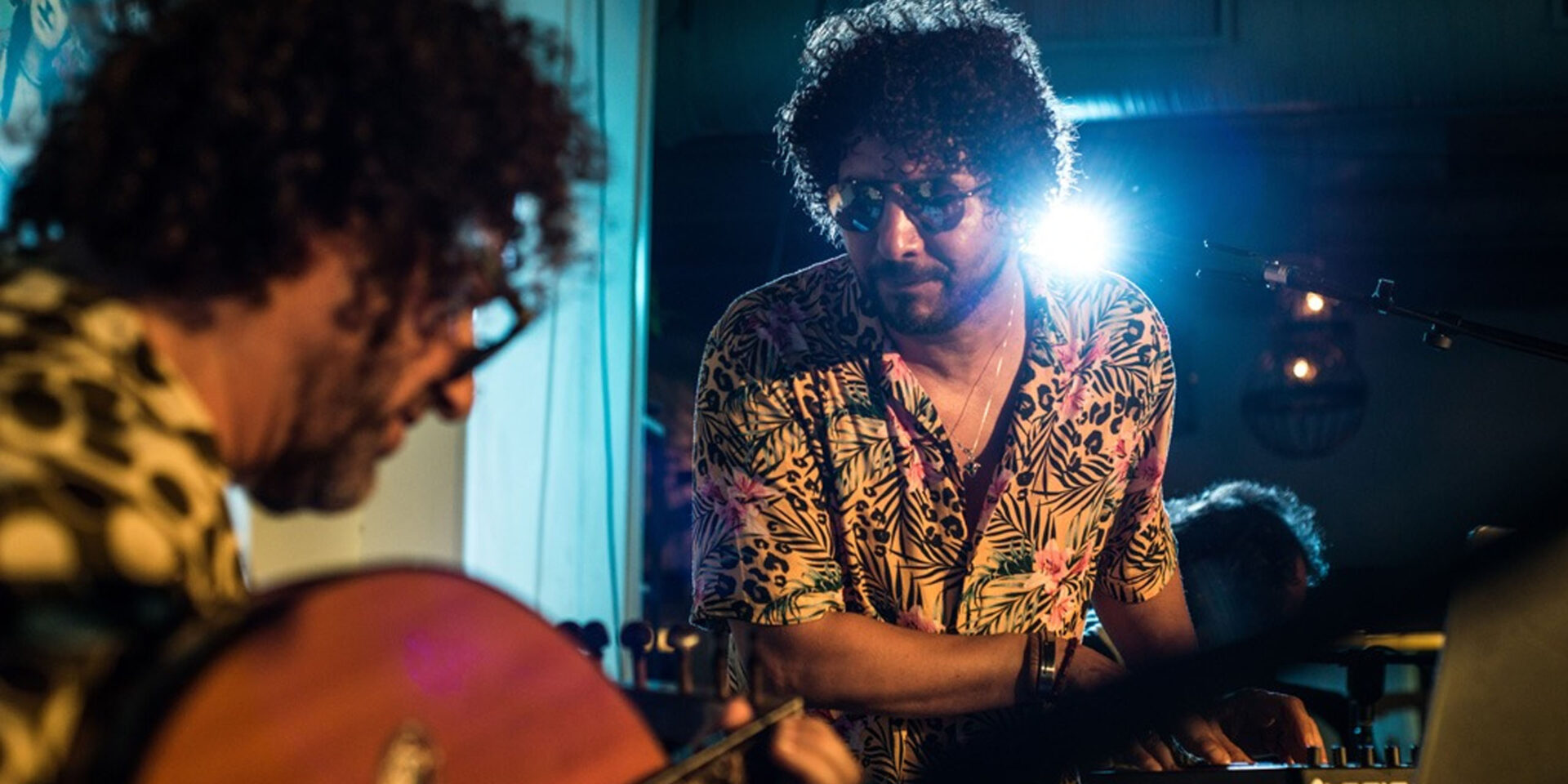 Smadj & Sofiane were born to meet. They love «tarab », parties and oisters. They first performed in an art gallery in Paris and collaborate regularly since then : « Mix ta Race » sessions in Paris, a memorable East Africa tour with a special « Fuck the DJ » line-up.
Upside-Down Oriental Flavour
Smadj invited Sofiane for his maquaam project with Natacha Atlas and later to share several tracks on his « Spleen » album (CHAM3A) and on DuOuD (Smadj & Mehdi Haddab) last remixes : La Vida – David Husser Mix.
Smadj & Sofiane are cooking always a unique and spicy recipe.
Smadj was born in Tunisia. Rapidly, he made himself a name both as an oud player and as a producer / artistic director. Living in the effervescent Paris during the 90's, he moved to Istanbul in the 2000's. For 18 months resident in Lisbon, he is now based in the vineyard of Burgundy.
Sofiane Saidi was singing in the best « cabarets » of Sidi Bel Abbes. But the Terror in Algeria drove him to Paris, where he became the « Prince of Raï 2.0 ».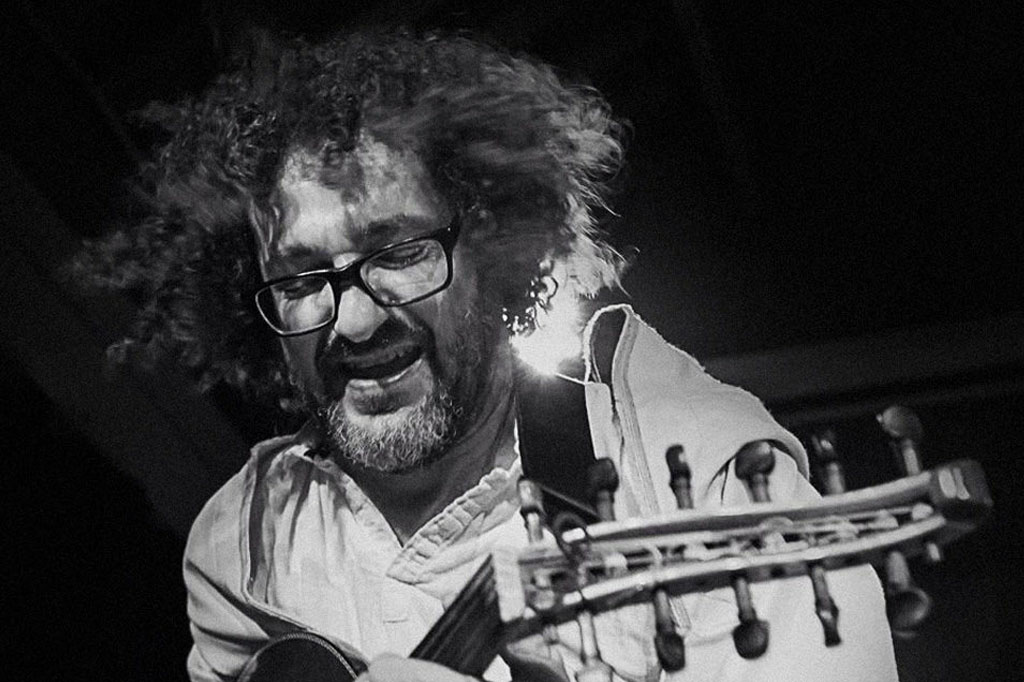 Smadj
Jean-Pierre Smadja (aka Smadj) was born in Tunisia. Landed at Paris in his childhood, he will quickly become one of the cornerstones of the effervescent Parisian scene.
Giving up the guitar for the oud, he made a name beyond the hexagon borders, thanks to his electro-oriental jazz compositions. Smadj released many albums ; he has been playing, recording and touring for many years, especially with Mehdi Haddab and the DuOuD project. He is also artistic director "producer", requested from Turkey to Australia. Mixing acoustic and electric is his very-own signature.
He has collaborated across the world with Talvin Singh, Ibrahim Maalouf, Erik Truffaz, Magic Malik Mezzadri, Stephano di Baptista, Amit Chatterjee, Rokia Traoré, Mehdi Haddab, Laurent de Wilde, Natacha Atlas, Malouma, Mounir Troudi, Abdelatif Yakoub …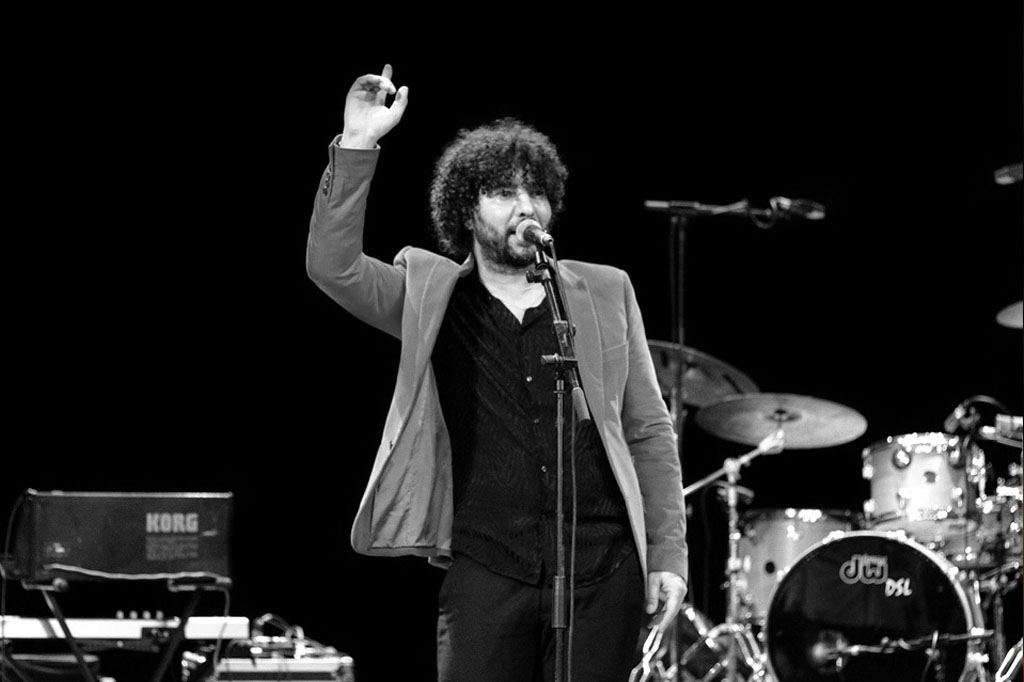 Sofiane Saidi
Growing up in the the traces of the Zergui brothers in Algeria, Sofiane followed them from wedding to wedding , with his nose to the wind from Sidi bel Abbes to know where to hear them play, every evening he got closer to the stage to hear better and finally took the microphone himself.
At the age of 15, he was singing in the legendary clubs of Oran: the Andalusians, the Dauphin, which produced the stars Benchenet, Hasni, Fethi, Marsaoui. His collaboration with Acid Arab and Kenzi Bourras in the album "Music of France" with Crammed Discs, includes « El Hafla: the Party ». The record was nominated at the Victoire de la Musique awards in 2016.
Sofiane is constantly changing worlds, because he inhabits several: the oriental cabarets, the clubs, the bars, the after-parties by the Seine riverside where he accompanies DJ sets, playing immense European pop music festivals. Between Barbès and the youthful party of the 3rd millennium.