Project Description
"This album shows my duality: the lyrical side and the underground side, one developed with Sylvain Barou (flutes, Zurna, Duduk…)and the other with Den-is Guivarc'h (sax)."
Urban Unconventional Oriental
DUAL, Smadj's new opus was born from successive waves of lockdowns. The object is partly composed in Lisbon on the banks of the Tagus river, where Smadj had set down his suitcases in the spring of 2019. It ends in the midst of the vineyards in Burgundy where the chameleon has since set foot. Again a transhumance, it's compulsory with him : starting again.
DUAL may have started like a duel, with another, with a pandemic that would leave us stunned. DUAL, on the other hand, has inherited its quality; of this [A] which changes everything, thanks to the mirrored and staggered gazes of Sylvain Barou and Denis Guivarc'h.
DUAL or the state of the world after a brief syncope. Hoping and hopping !
Quote
"Oud for thought […] A truly beautiful panoramic soudscape taking its source in his native Tunisia, reaching across the Middle East and Asia, passing through Turkey and India […] A vibrant sonic collection of tracks" Pierre Cuny Songlines ***
"Always in a dialogue with another culture, Smadj is once again splitting himself with this album, an electro-acoustic and cosmic puzzle aligned on all its interior planets, which he assembles in two stages and in tandem [….] As many pieces who explore the lyricism of oriental maqâms in the light of drum'n'bass […] on the borders of the electro-jazz galaxy, at the heart of a densely vibrating black hole, where nebulae of dancing beats, dark melodies and disturbing saturations " Anne Berthod Télérama fff
"Smadj continues with a beautiful inspiration in the register which makes his mark: an alloy between invigorating groove and soaring flights, oriental electro-jazz and melodic song of the Arab lute, the instrument of his days and his nights, for more than twenty years. years " Patrick Labesse Le Monde
"Armed with his oud, Smadj continues to dig his electro-jazz furrow with envy, between East and West, acoustic vibrations and electric flashes " Théophile Pillault Pan Africa Music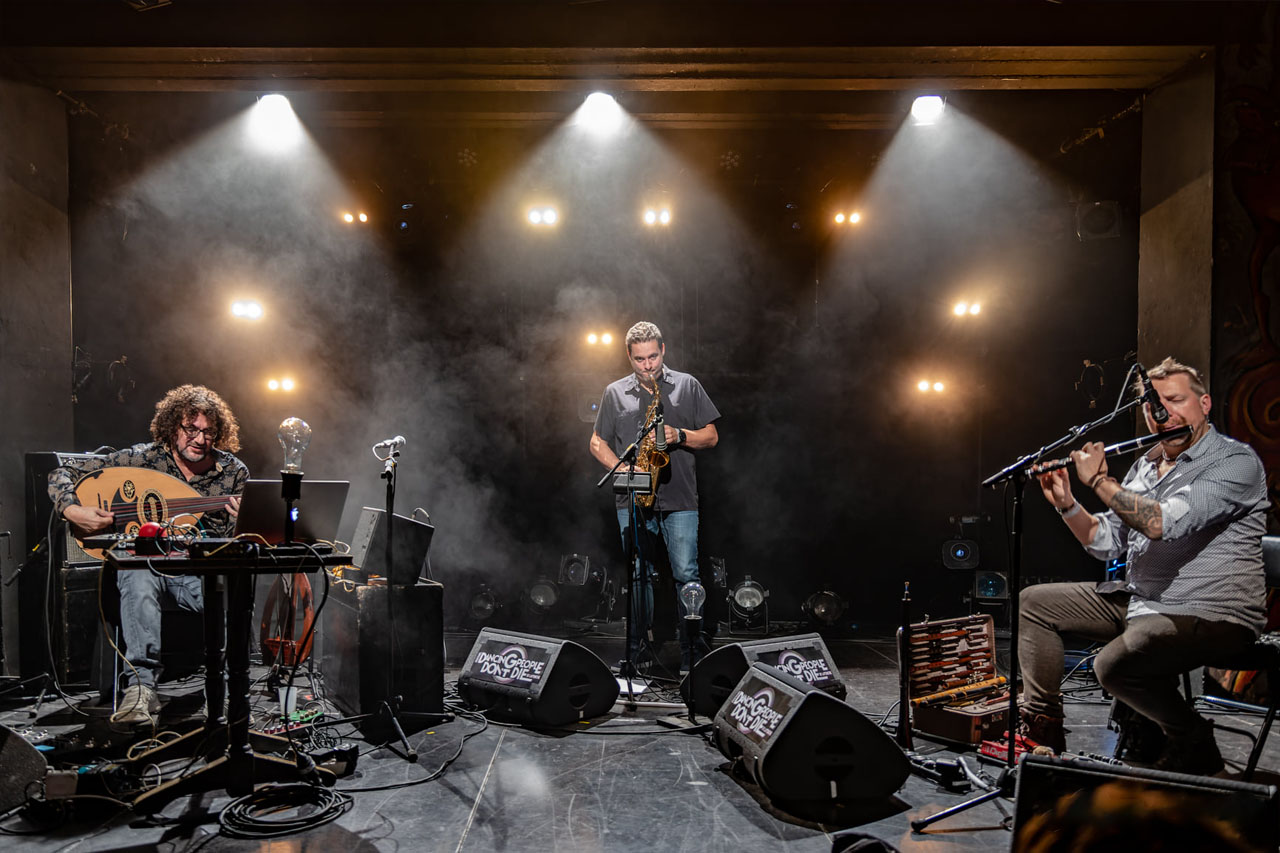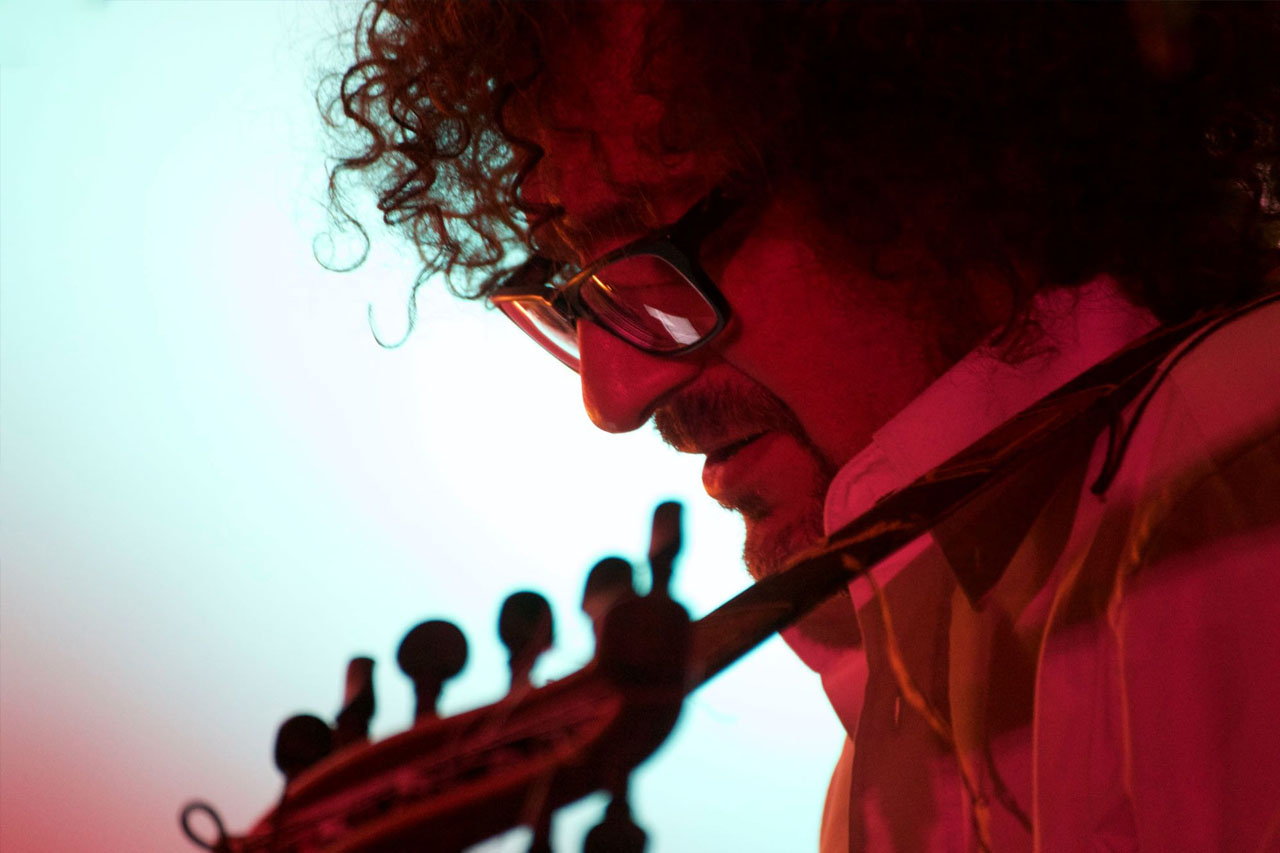 Smadj
Jean-Pierre Smadja (aka Smadj) was born in Tunisia. Landed at Paris in his childhood, he will quickly become one of the cornerstones of the effervescent Parisian scene.
Giving up the guitar for the oud, he made a name beyond the hexagon borders, thanks to his electro-oriental jazz compositions. Smadj released many albums ; he has been playing, recording and touring for many years, especially with Mehdi Haddab and the DuOuD project. He is also artistic director "producer", requested from Turkey to Australia. Mixing acoustic and electric is his very-own signature.
He has collaborated across the world with Talvin Singh, Ibrahim Maalouf, Erik Truffaz, Magic Malik Mezzadri, Stephano di Baptista, Amit Chatterjee, Rokia Traoré, Mehdi Haddab, Laurent de Wilde, Natacha Atlas, Malouma, Mounir Troudi, Abdelatif Yakoub …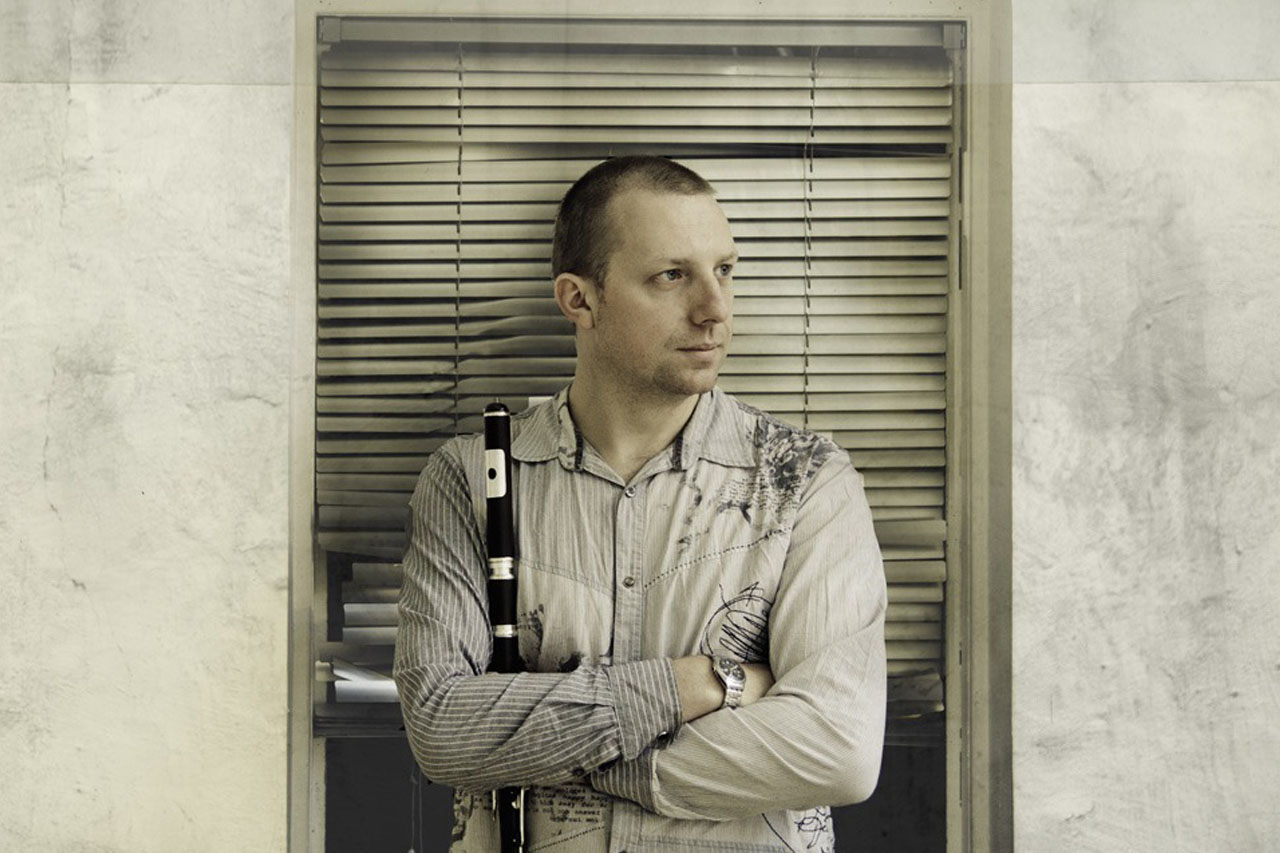 Sylvain Barou
One of the most captivating flute players nowadays, Sylvain Barou likes to destroy all barriers on his way. Coming from a strongly rooted tradition of breton and irish music, he was also opening his mind and ears further East, thanks to rich musical encounters.
The beginning of his personal silk road began with learning indian bansuri/hindustani classical music, then his interest for modal music pushed him in Turkey, Kurdistan, Armenia, Iran and Azerbaijan, through the intensive learning of duduk and zurna.
All these influences have nourished and built a unique and open language that allows him to be at ease in various contexts, whether it is traditional, jazz, or even electronica & experimental.
He has participated to many concerts, recordings, projects, along with Keyvan Chemirani, Prabhu Edouard, Trilok Gurtu, Vincent Segal, Donal Lunny, Stelios Petrakis, Efrén Lopez, Eléonore Fourniau, Adnan Joubran, Denez Prigent, Rusan Filiztek, Erik Marchand, Jacques Pellen, Annie Ebrel, Karim Ziad, Altan, Titi Robin, Coşkun Karademir…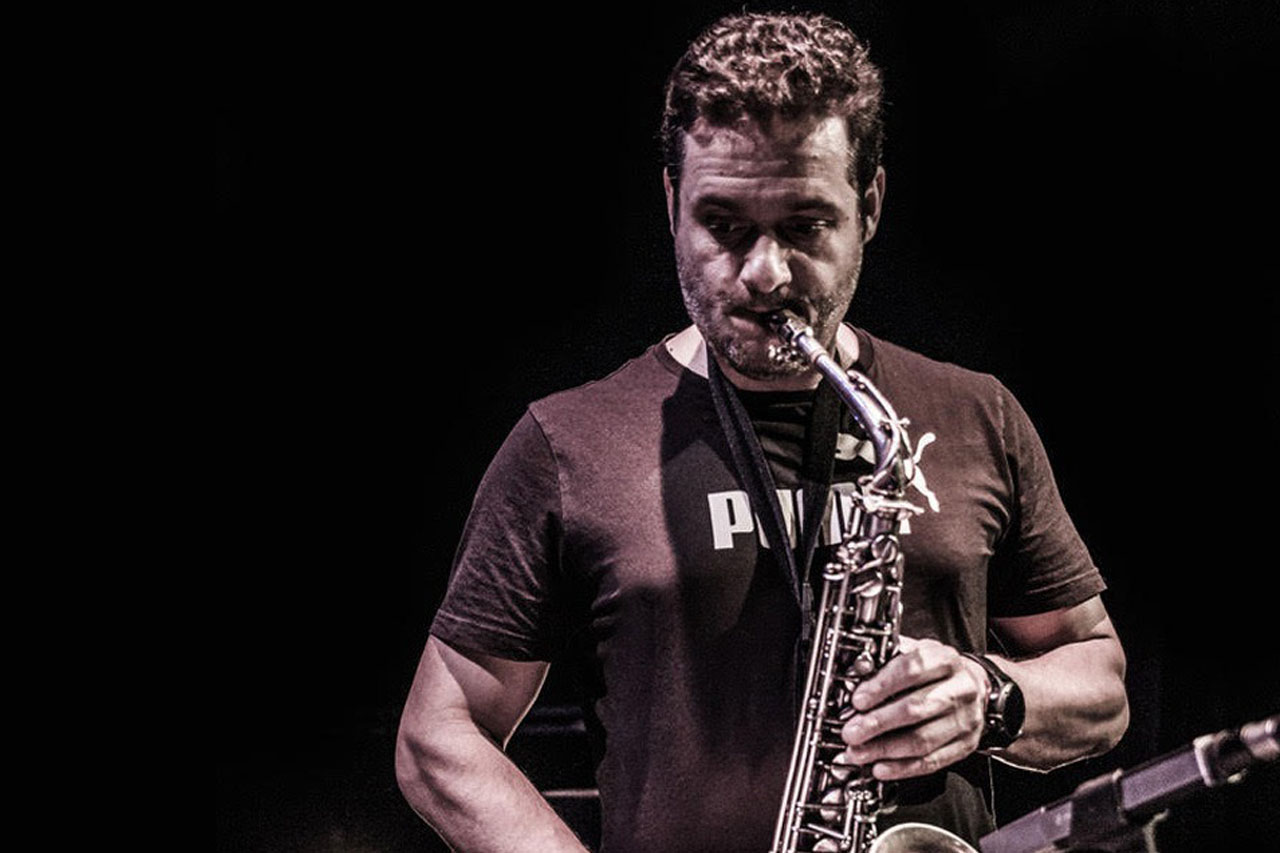 Denis Guivarch
Denis Guivarc'h begins music and the saxophone at the conservatory of Saint Brieuc (French Brittany) and follows the courses of Pierrick Pedron. Later, after a course in musicology, he will teach as an assistant at the Jazz and Urban Music Center in Paris (CIM).
After a first disc with the Multicolored Feeling by Eddie Louis, he meets Magic Malik with the Human Spirit and follows him within the Magik Malik Orchestra. A 20-year collaboration was born, 7 albums and numerous international tours on the most prestigious stages : Marciac, North Sea Jazz Festival, Montreal Jazz Festival, Barbican Center London, Knitting factory…
Denis also works as a sideman notably with Paco Sery. He also collaborates regularly with musicians like Steve Coleman, Nelson Veras, Pierre de Bethmann, Bojan Z, Julien Lourau, Baptiste Trotignon, Louis Moutin, Jean Pierre Smadj, Minino Garay, Anga Diaz.