ELECTRONIC-ETHNIC FUSIONS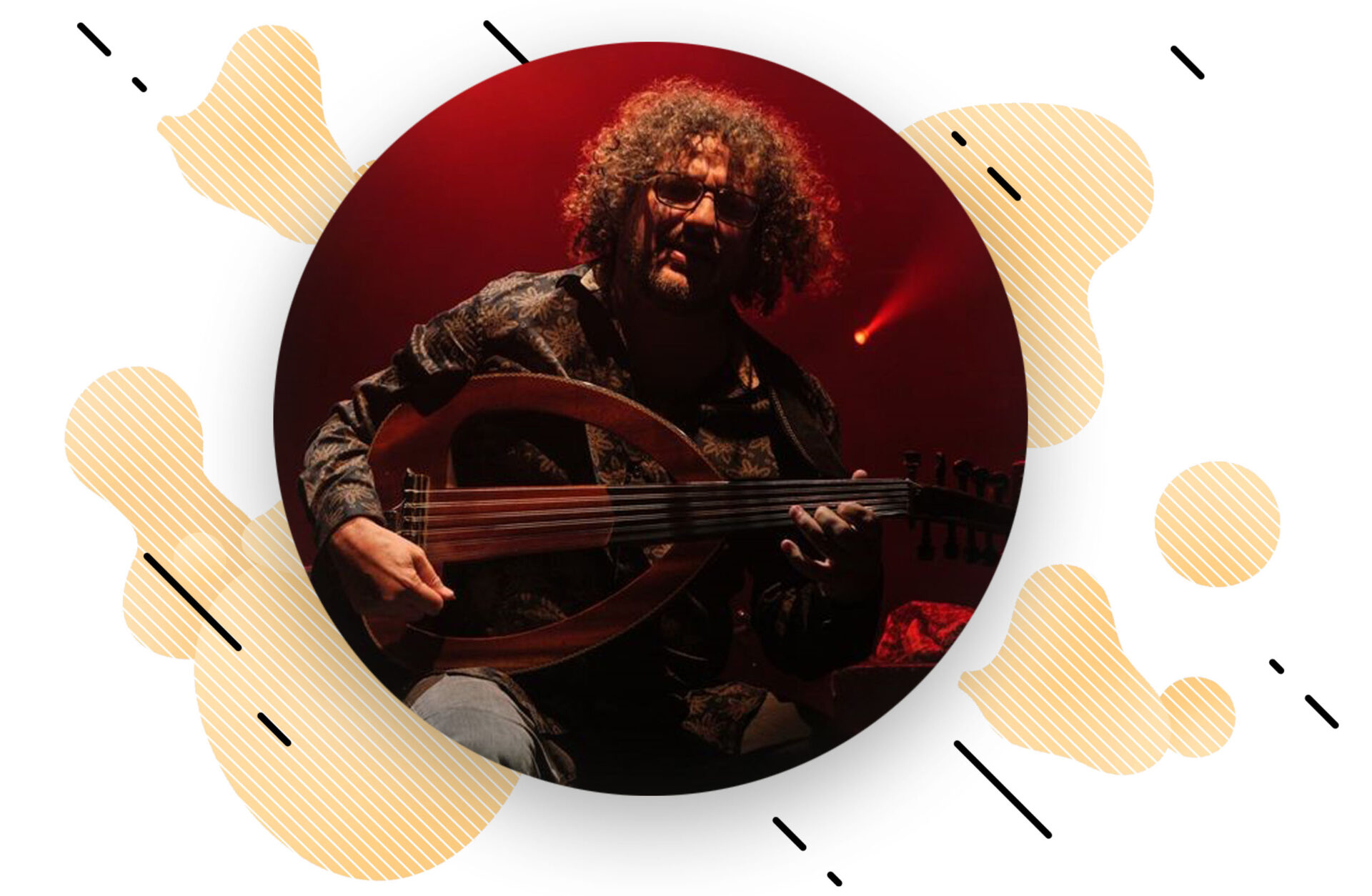 Tunisian born, Parisian musician, Jean-Pierre Smadja (Smadj) grew up listen-ing to Oriental, Brazilian, funk, soul, and folk music. Entering a jazz school at age 15 due to his intense interest in the guitar, Smadj's musical development came to be characterized by transforming traditional jazz styles into eclectic sounds. This interest in the mechanics of making music led Smadj to pursue a degree in sound engineering, which led to a fruitful career as a recording & sound engineer for famous classical and folk musicians.
Releasing his first album in 1994, Smadj became quickly recognized on an international scale for his signature blending of acoustic and electronic sounds on "Equilibriste", which would ascend on the European World Music Charts to the number 4 position. In 2002, Smadj joined fellow oud magician, Mehdi Haddab to create DuOuD, a duo transporting the oud to the 21st century.
In 2003, Smadj joined master percussionist Burhan Öçal for Burhan Öçal & The Trakya All Stars and in 2005 he stepped behind the scenes to serve as artistic director for Burhan Öçals "New Dream", rearranging Gypsies music. Meanwhile, Smadj was recording his own projects with other Turkish virtuosos Savas Zurnaci and Orhan Osman and DuOud. ("Sakat" with the yemeni player Abdulatif Yagoub recorded and "Ping Kong").
More? A solo project "Selin" with Erik Truffaz and Talvin Singh as special guests ; a soundtrack with Cem Yildiz for the film "Muro", some tremendous work with a "Hü" band, focusing on Alevi traditional music, and a huge project "the oud after Smadj" with Natacha Atlas, Ibrahim Maalouf, Mehdi Haddab, Cem Yildiz…..command for Saint Denis Festival (France). Some knows better Smadj for his album "Fuck the DJ", released in 2012, a musical journey where music is having an orgy with disco, dubsteps and oriental flavor. But there is the "Spleen" side of him (released in 2015).
The 2 last opus from Smadj are Solotronic and Dual. The first makes him touring all around the world for a very special Oud recital, acoustic solo pieces or electric oud with big beats, it was the time for him to experience the stage alone.
The second DUAL may have started like a duel, with another, with a pandemic that would leave us stunned. DUAL, on the other hand, has inherited its quality; of this [A] which changes everything, thanks to the mirrored and staggered gazes of Sylvain Barou and Denis Guivarc'h.